Governance
The ESMValTool governance structure is described here. A consortium agreement is currently undergoing review by partners.
ESMValTool Core Development Team
Deutsches Zentrum für Luft- und Raumfahrt (DLR), Institut für Physik der Atmosphäre, Germany (Co-PI)
Met Office, United Kingdom (Co-PI)
Alfred Wegener institute (AWI) Bremerhaven, Germany (overseeing EU Horizon 2020 APPLICATE and TRR181 ESMValTool work)
Barcelona Supercomputing Center (BSC), Spain (overseeing EU Horizon 2020 PRIMAVERA ESMValTool work)
ETH Zurich, Switzerland
Netherlands eScience Center (NLeSC), The Netherlands
Ludwig Maximilian University of Munich, Germany (overseeing EU Horizon 2020 CRESCENDO ESMValTool work)
Plymouth Marine Laboratory (PML), United Kingdom
Swedish Meteorological and Hydrological Institute (SMHI), Sweden
University of Bremen, Germany
University of Reading, United Kingdom
ESMValTool Development Team
Agenzia nazionale per le nuove tecnologie, l'energia e lo sviluppo economico sostenibile (ENEA), Italy
Brown University, RI, USA
Center for International Climate Research (CICERO), Norway
Centre for Climate Change Research, Indian Institute of Tropical Meteorology, India
Chinese Academy of Sciences, China
Colorado State University, CO, USA
Deutsches Klimarechenzentrum (DKRZ), Germany
Euro-Mediterranean Center on Climate Change (CMCC)
Finnish Meteorological Institute (FMI), Finland
Freie Universität Berlin (FUB), Germany
GERICS Climate Service Center, Germany
Geophysical Fluid Dynamics Laboratory (GFDL) NOAA, USA
Government of Canada, Canada
IBS Center for Climate Physics, Pusan National University, Korea
Institut Pierre Simon Laplace (IPSL), France
Institute of Atmospheric Sciences and Climate - Consiglio Nazionale delle Ricerche (ISAC-CNR), Italy
Institute of Physics of Cantabria (IFCA), University of Cantabria, Spain
Institute of Oceanology of Polish Academy of Sciences, Poland
Instituto Nacional de Pesquisas Espaciais (INPE), Brazil
International Center for Biosaline Agriculture (ICBA), United Arab Emirates
IPCC WGI Technical Support Unit (TSU), France
Irish Climate Analysis and Research UnitS (ICARUS), Maynooth University, Ireland
Laboratoire des Sciences du Climat et de l'Environnement (LSCE)/ Environnements et Paléoenvironnements Océaniques et Continentaux (EPOC), France
Lawrence Berkeley National Laboratory (Berkeley Lab), CA, USA
Max Planck Institute for Biogeochemistry (MPI), Germany
Max Planck Institute for Meteorology (MPI), Germany
Mediterranean Institute for Advanced Studies (IMEDEA), Spain
Météo France, France
Met Office Hadley Centre, United Kingdom
Monash University, Australia
National Center for Atmospheric Research (NCAR), CO, USA
National Centre for Atmospheric Science (NCAS), British Atmospheric Data Centre (BADC), STFC Rutherford Appleton Laboratory, United Kingdom
National Computational Infrastructure (NCI), Australia
National Institute of Water and Atmospheric Research (NIWA), New Zealand
Norwegian Meteorological Institute (Met Norway), Norway
Ouranos, Canada
Royal Netherlands Meteorological Institute (KNMI), The Netherlands
Tyndall Centre for Climate Change Research, School of Environmental Sciences, University of East Anglia, United Kingdom
Uni Research, Norway
Université catholique de Louvain (UCL), Belgium
University of Arizona, AZ, USA
University of Cambridge, United Kingdom
University of Delft, The Netherlands
University of Exeter, United Kingdom
University of Gothenburg, Department of Earth Sciences, Sweden
University of Hamburg, Germany
University of Leeds, Leeds, United Kingdom
University of Melbourne, Australia
University of Paris, France
University of Tokyo, Japan
Vrije Universiteit Brussel (VUB), Belgium
Wageningen University, The Netherlands
Wegener Center for Climate and Global Change, Karl-Franzens-Universität, Austria
Projects funding the ESMValTool Development
See list of projects.
---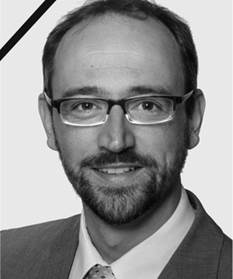 Our great friend and colleague, Alexander Loew, lost his life in a tragic traffic accident. Our thoughts are with his family and his department. Alex, we are shocked beyond words and will miss you greatly!